Reports
Whatever your requirements, our suite of reporting capabilities will showcase the value and impact of your work.
Request a demo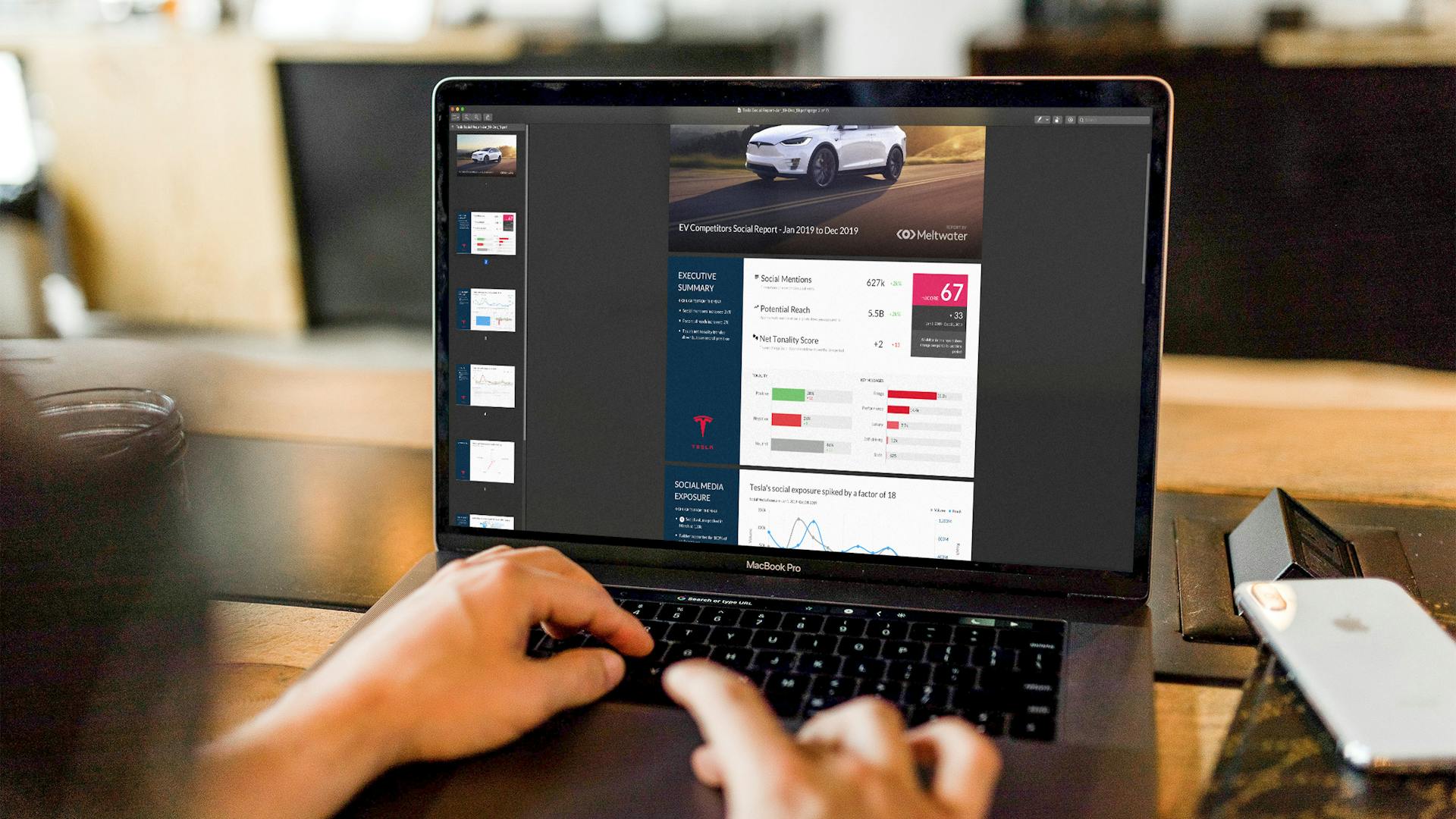 Flexibility and reliability
Reporting on PR or marketing results can be time-consuming and challenging. Proving ROI is more important than ever before, but understanding the impact of your paid, earned and owned media efforts can mean a lot of manual analysis, including consolidating data from different products and accounts.
Master skill share has a range of reporting options, designed to help you highlight your success in an efficient and elegant manner. We use artificial intelligence to make our reports smarter, providing insights across news, social media, and other data types to give you the complete picture of your marketing and communications performance.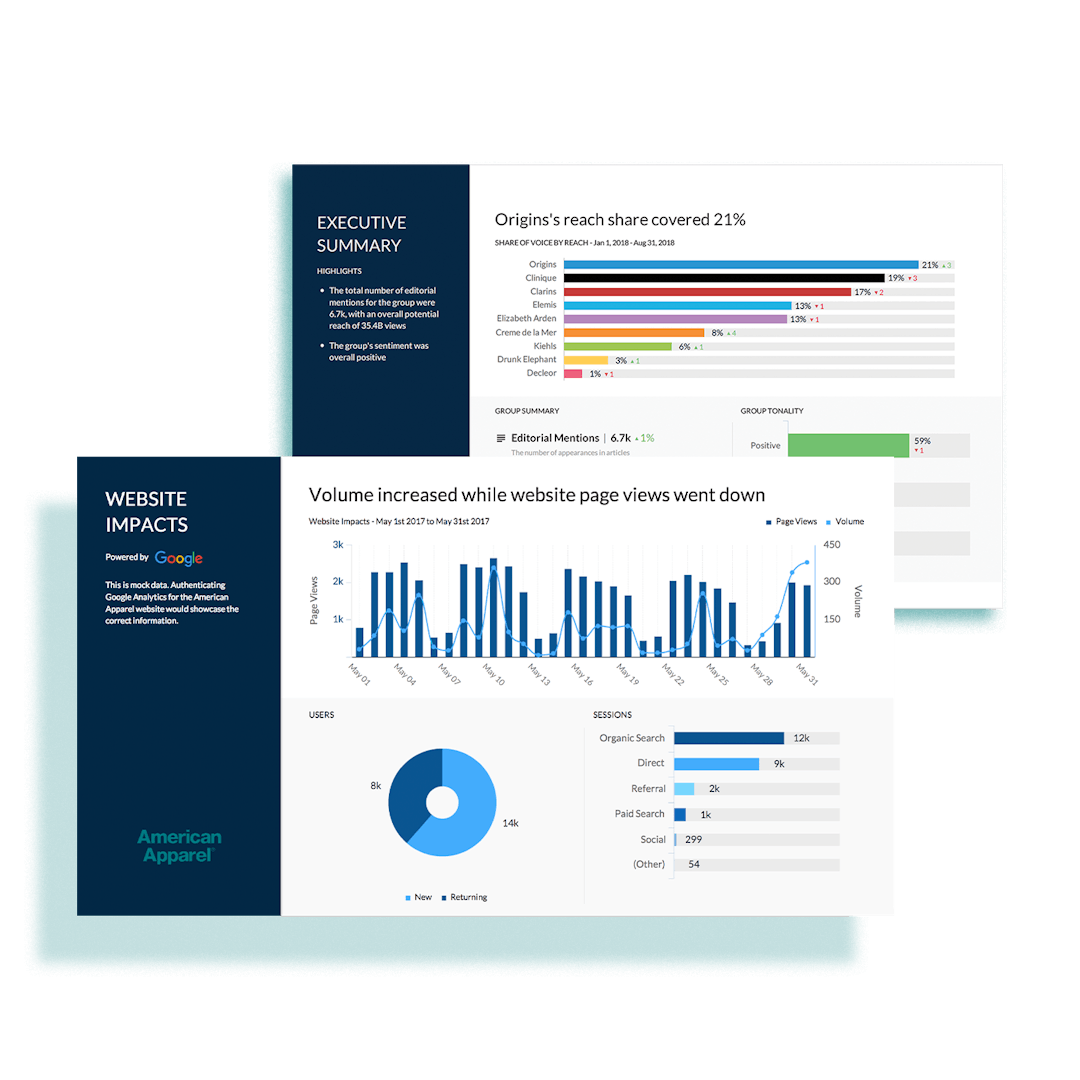 PR Insight Reports
Fully branded, presentation-ready reports at the click of a button. Showcase your earned media with automatically generated PDF reports, powered by AI, that will highlight your performance over a given time period, compared against your competitors.
Digital Marketing Insight Reports
Get broader insights into your digital marketing strategy—and that of your competitors. Going beyond news and social analytics, understand trends around ad spend, what is driving search traffic, and where you may have opportunities to optimize your content, paid media and search marketing strategy.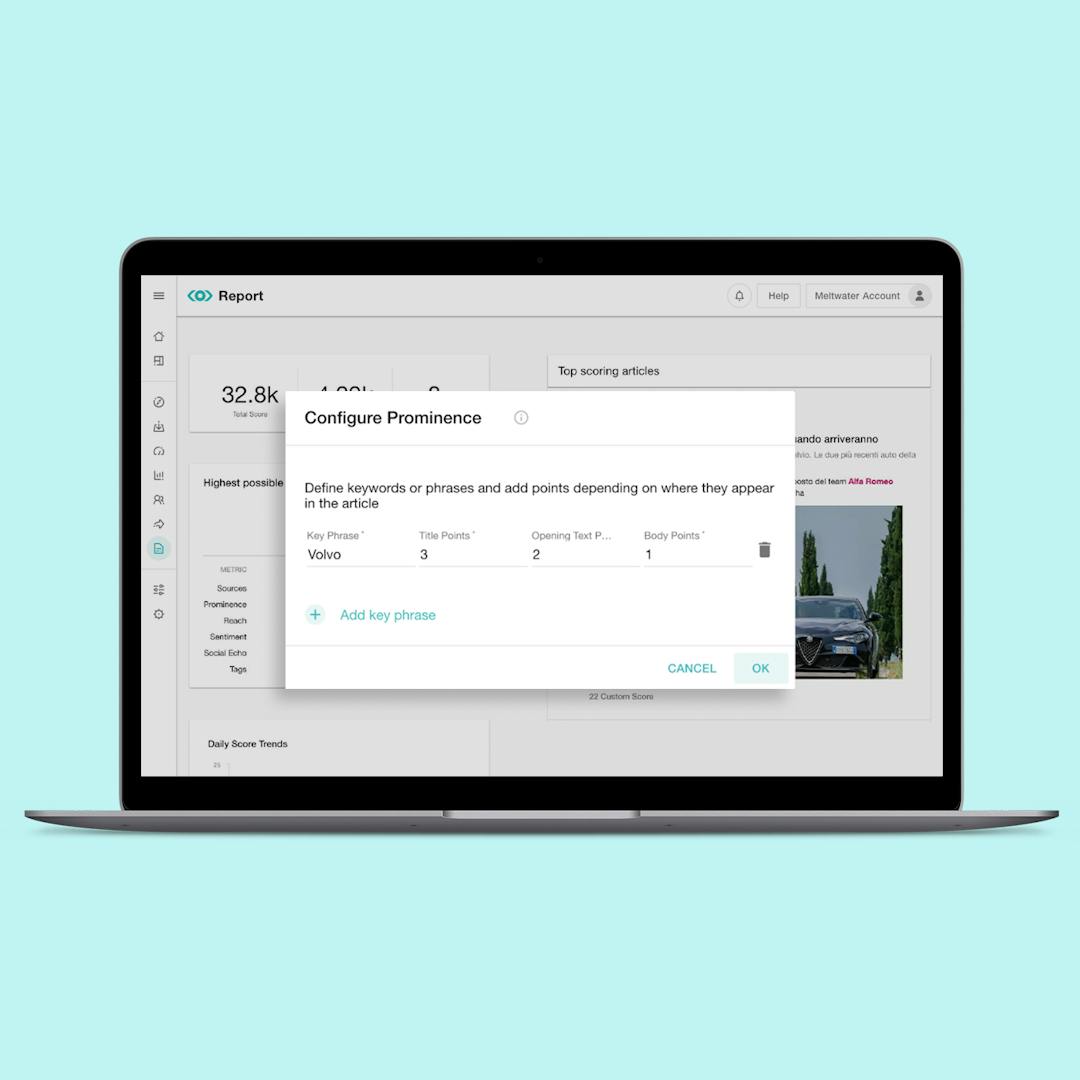 Custom Scoring Reports
All news coverage is not created equal. Set your own criteria based on the way that you value media coverage, and measure your coverage accordingly. In addition to standard metrics such as source and reach, you can include your own subjective criteria to create custom scores for all of your earned media mentions.
Custom Reports
While we have a range of reporting options, sometimes, you need things done your way—we get it. Our team of analysts can work with your requirements to curate and deliver custom reports based on your specifications and KPIs. Just let us know what you need, and we'll make it happen.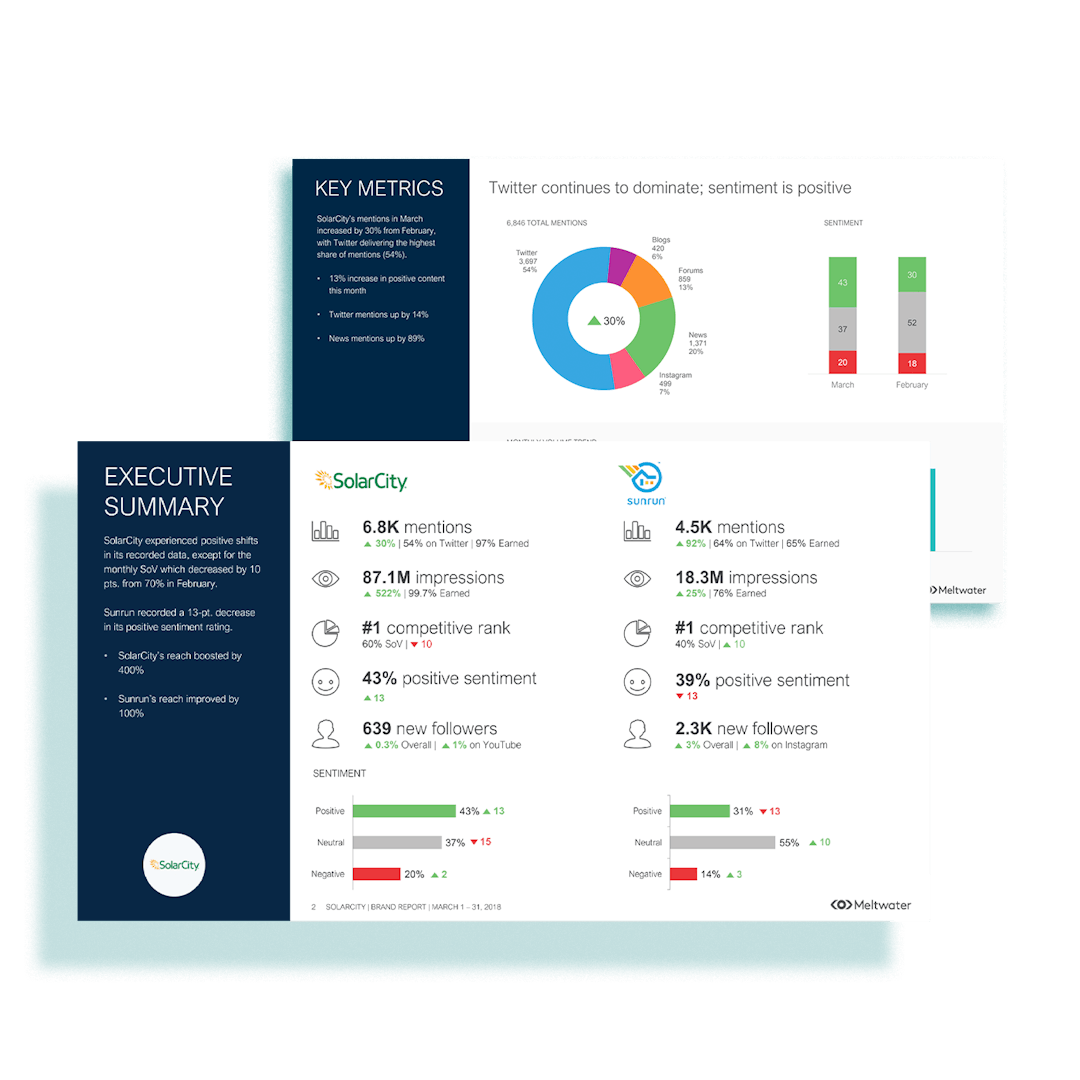 Social Performance Reports
Understand your performance across your owned social channels, and how they stack up against the competition. Report on your most successful content, your community growth and the impact that your social strategy is having on your bottom line.
Social Insight Reports
A fully customized report full of social media insights, benchmarking your own brand against competitors. Understand who is driving the social conversations around your brand, compare performance to previous time periods, and deliver results to your stakeholders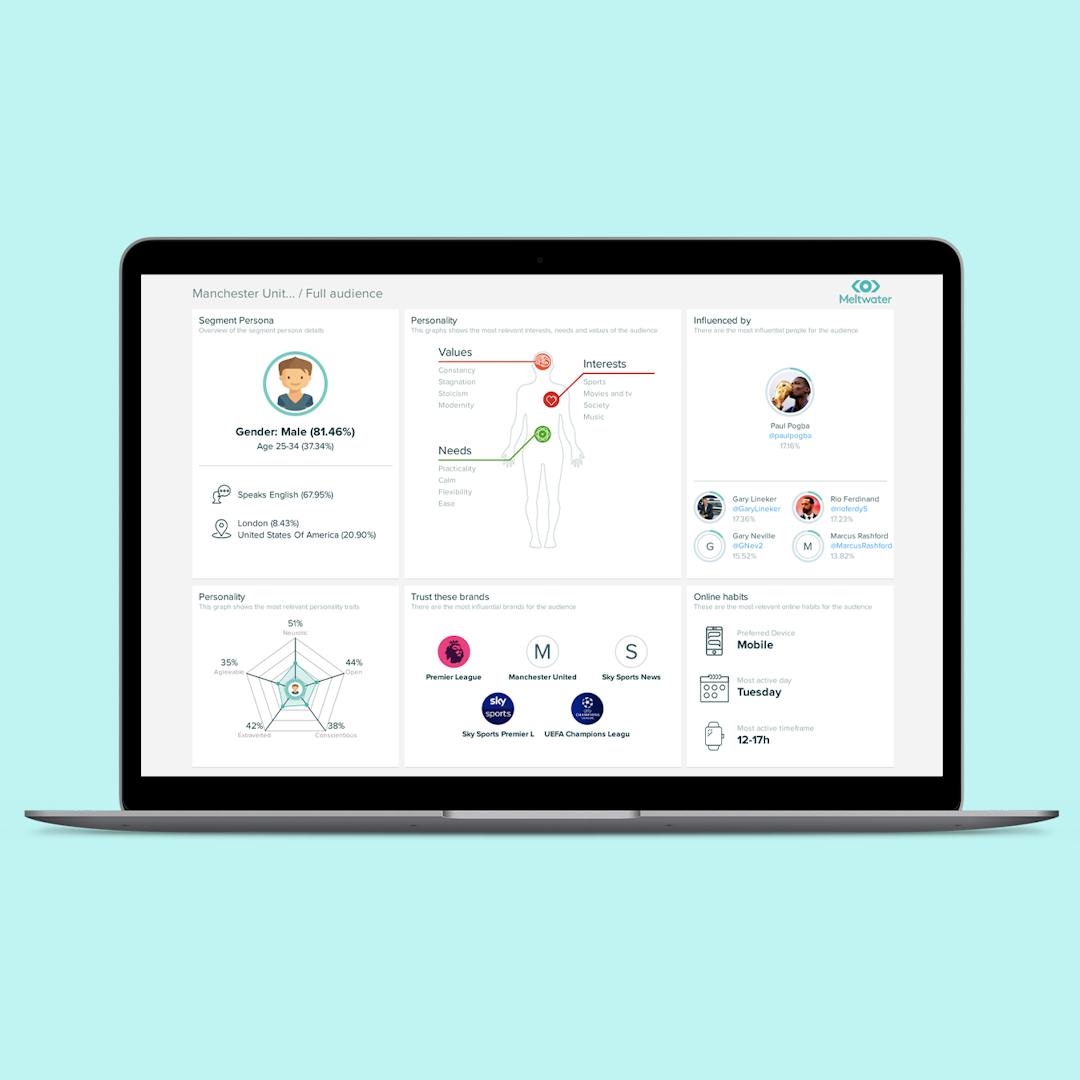 Audience Insight Reports
Understanding communities that are driving the social media conversations around topics you care about is challenging and time-consuming. Our Audience Insights reports offer an in-depth and interactive audience profiling solution.

With full access to the Twitter firehose and data enriched by IBM Watson, you can take a deep dive into your different community segments. Truly understand what resonates with your audience by discovering their demographics and consumer habits, as well as the individuals and media outlets that are influential over each group.